Where are my things coming from?
Short answer: From a place far, far away.
Long answer: I am a US Citizen, and I live along the Ancient Tea Horse Road in China. Most of our Tea Horse Treasures offerings come from the areas located along that ancient trade route, stretching from southern China to Tibet. We are on the other side of the globe from those of you that live in the US. Our time zone is precisely 12 hours different from the Eastern US, so it's going to take a little time for things to get halfway around the world to your door.
          Fletcher, On The Ancient Tea Horse Road.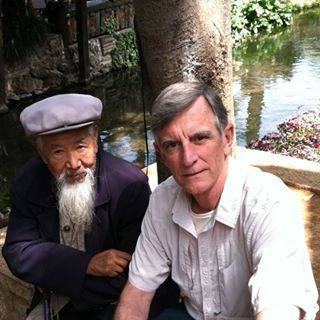 ---
Tracking Information:
When your order ships you will receive an email or SMS text message notifying you of the shipment and tracking information. During Checkout you will be able to select if you would like purchasing confirmation and shipping notifications sent via email, SMS message or both.
Shipping Options:
There are several shipping options which depend on the type of product or art that you have decided to purchase. Tea Horse Treasures offers three kinds of buying options:
Stocked, Commercial Items.
Unique Artisan Handcrafted Items.
Virtual Shopper Items.
Stocked, Commercial Items:
For the Stocked, Commerical items I provide Free Shipping to anywhere in the US. You will see Free Shipping marked on the product page and also on the Checkout Page. These Free Shipping items will be picked, packaged and shipped from China and will arrive on your doorstep generally between 10 and 20 business days. We could send it faster, but you wouldn't want to pay for it - so - Free is a pretty good deal.
Unique Handcrafted Items:
I offer several shipping options, and the cost is dependent on the size and weight of the item and the shipping option that you select. I also provide insurance for these items. You can choose the shipping option at Checkout, or you can contact me to discuss. Options include China Post; FedEx; DHL; UPS and several others. I will give you options and explain each one. Shipping times can range from 4 days to 10 days depending on how you would like it shipped.
Virtual Shopper Items:
OK - This is pretty much like the Unique Handcrafted Items discussed above. Virtual Shopper requires some dialogue between us to discuss your requirements, type of art, price ranges, time frame and purchasing options.   We can discuss shipping options while we are talking about what you would like to find.